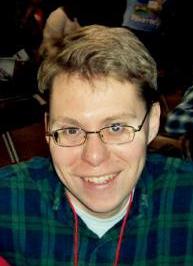 About Me
Hello, my name is Chuck, a big baseball fan in Tennessee. I started collecting baseball cards when I was in 3rd grade and my first pack was a pack of 1987 Topps for 35 cents. I would always collect Tom Glavine and Tim Naehring cards, as well as any Donruss card that said "Rated Rookie" on it. Today I enjoy collecting cards of prospects that I believe will someday be great, such as Jason Heyward and Mike Stanton.
This web site you're at Homeruncards.com is my main job. New cards are added every week. When I'm not busy running this business, I'm usually leading our church's youth ministry or working towards psychology degree. In addition, I'm passionate about getting to know God and serving him. He has changed my life in so many ways. I no longer strive for material possessions like I once did. Yes, even baseball cards are not the center of my life. It is just a hobby, and can be a great, fun hobby if taken in moderation. Keep in mind, we are only here on earth for a limited amount of time. Afterwards, we will spend an eternity somewhere. What we do during our short period of time on this planet will affect the rest of our eternal life.
I can be reached at homeruncards_com@yahoo.com.