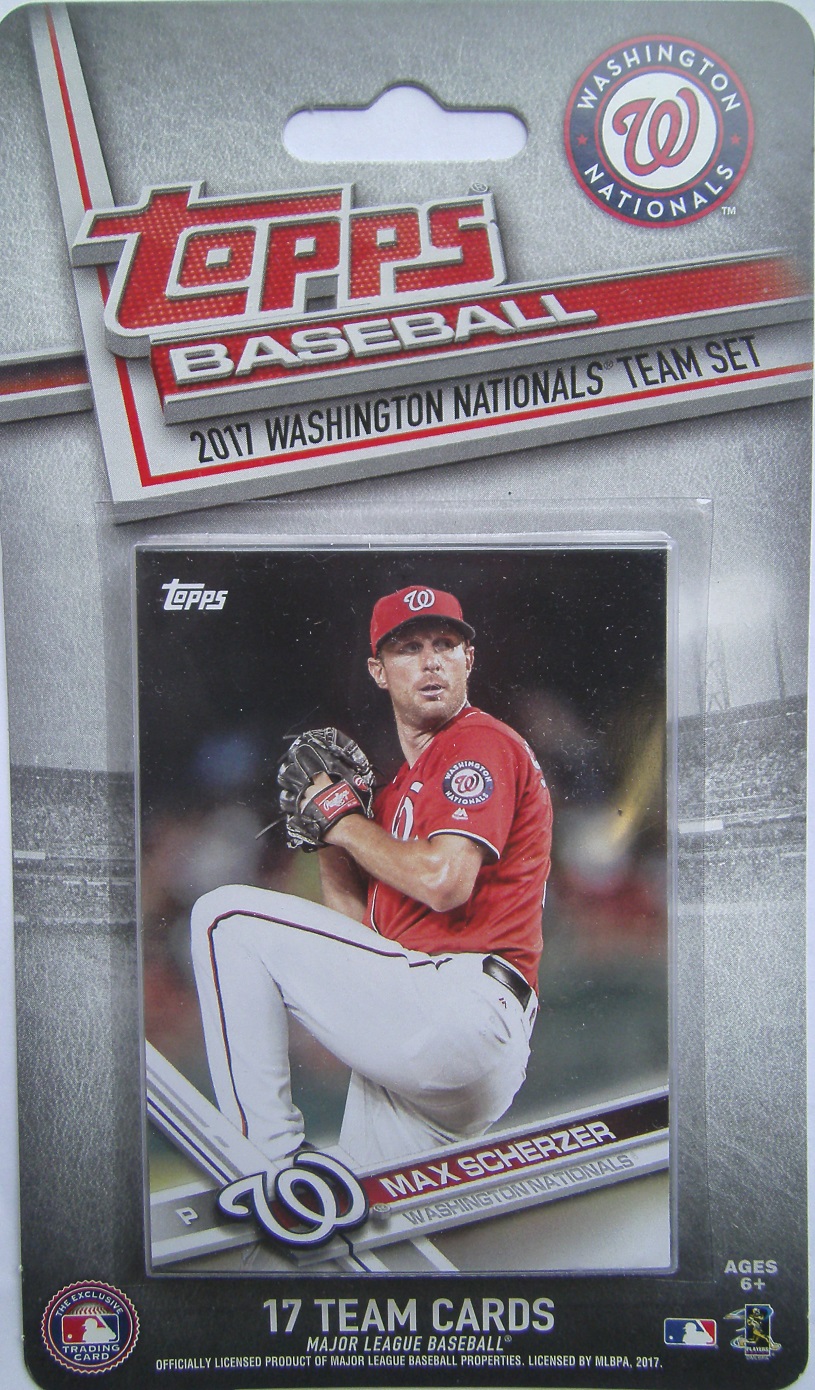 This is a 2017 Topps Washington Nationals Factory sealed special edition 17 card team set; cards are numbered WAS-1 through WAS-17 and are not available in packs. Players included are Max Scherzer, Anthony Rendon, Steven Kelley, Ryan Zimmerman, Daniel Murphy, Derek Norris, Gio Gonzalez, Jose Lobaton, Michael Taylor, Blake Treinen, Trea Turner, Joe Ross, Tanner Roark, Jayson Werth, Bryce Harper, Stephen Strasburg, and Adam Eaton.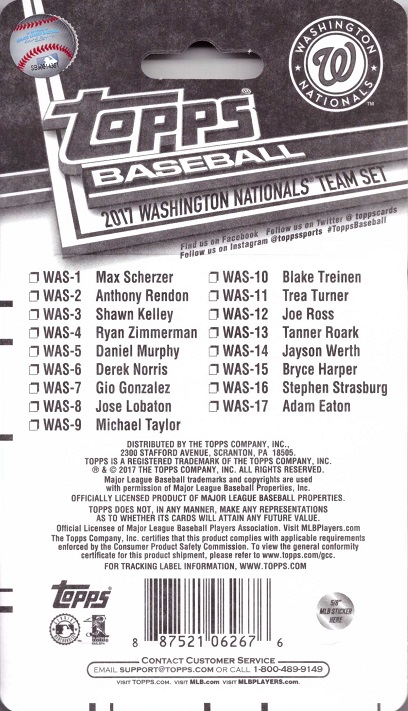 Washington Nationals
2017 Topps Factory Sealed Limited Edition Washington Nationals Baseball Card Team Set - 17 Cards
Near Mint to Mint
$4.95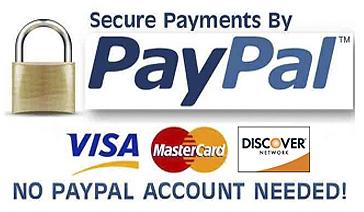 To purchase by credit card or PayPal, click on "Add to Cart" above. To purchase by phone, or have a question, call 423-531-8909.

To purchase by check or money order, send payment to the address in the upper left corner of your screen. Please include a list of the card(s) you are buying and be sure to add the appropriate shipping charge.