This is a 2017 Topps New York Yankees Factory sealed special edition 17 card team set. Cards are numbered NYY-1 through NYY-17 and are not available in packs. Players included are Derek Jeter, Jacoby Ellsbury, Matt Holliday, Luis Severino, Dellin Betances, Mashiro Tanaka, Greg Bird, Didi Gregorius, Aroldis Chapman, CC Sabathia, Brett Gardner, Tyler Austin, Gary Sanchez, Starlin Castro, Chase Headley, Aaron Judge and Michael Pineda.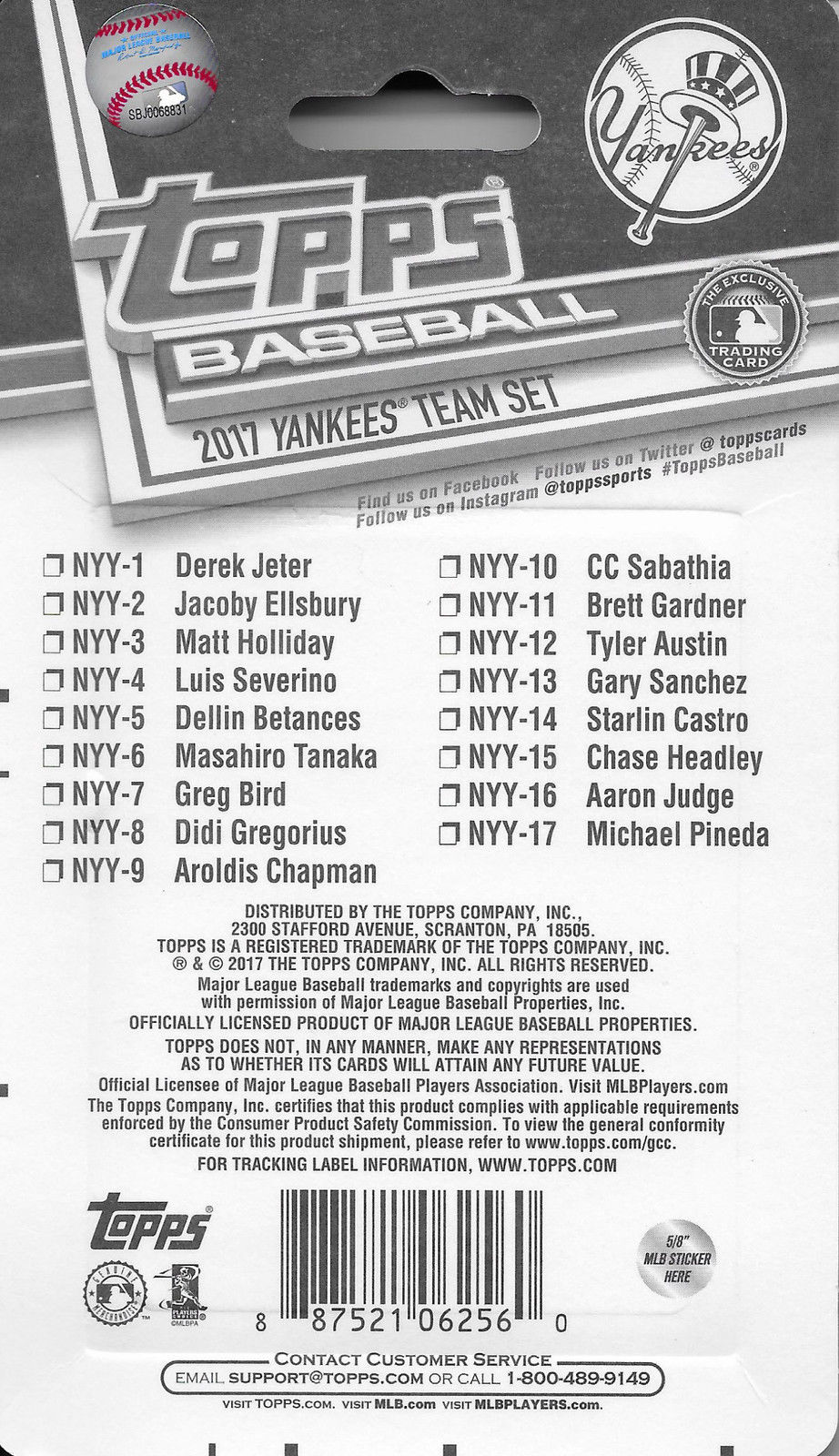 New York Yankees
2017 Topps Factory Sealed Limited Edition New York Yankees Baseball Card Team Set - 17 Cards
Near Mint to Mint
$9.95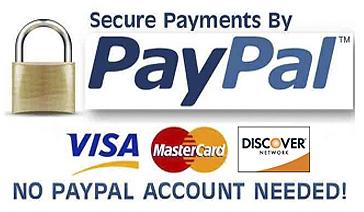 To purchase by credit card or PayPal, click on "Add to Cart" above. To purchase by phone, or have a question, call 423-531-8909.

To purchase by check or money order, send payment to the address in the upper left corner of your screen. Please include a list of the card(s) you are buying and be sure to add the appropriate shipping charge.