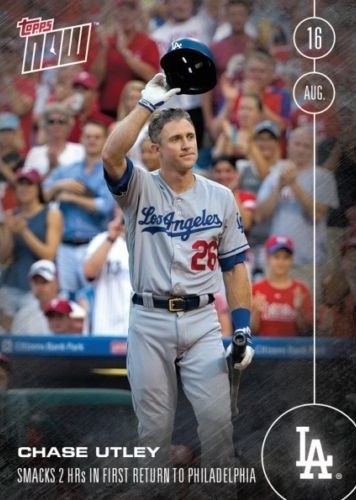 This card commemorates Chase Utley's return to Philadelphia on August 16, 2016. He received a stnading ovation from the Philadelphia Phillies crowd. The Los Angeles Dodger hit 2 home runs against his former team that night. This card was available for only 24 hours on the Topps web site.
Chase Utley
2016 Topps Now #362
Near Mint to Mint
$11.95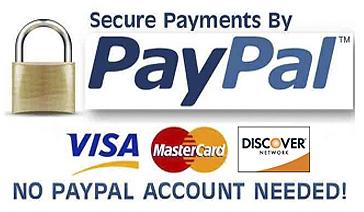 To purchase by credit card or PayPal, click on "Add to Cart" above. To purchase by phone, or have a question, call 423-531-8909.

To purchase by check or money order, send payment to the address in the upper left corner of your screen. Please include a list of the card(s) you are buying and be sure to add the appropriate shipping charge.