This is a reprint of the 1909 Honus Wagner T206 Piedmont baseball card. These were produced in 1995. The original has sold as high as $2.8 million. The story of this card is that in 1909, Piedmont inserted this card in its cigarette packages without Wagner's permission. Once Wagner found out, he made Piedmont discontinue production of this card. Therefore, only a few made it out, making the original card very rare.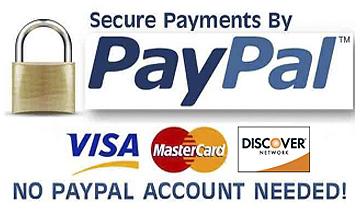 To purchase by credit card or PayPal, click on "Add to Cart" above. To purchase by phone, or have a question, call 423-531-8909.

To purchase by check or money order, send payment to the address in the upper left corner of your screen. Please include a list of the card(s) you are buying and be sure to add the appropriate shipping charge.