---
Help! What is a Rookie Card?

---
Vintage Yankees Rookie Cards:
Also see: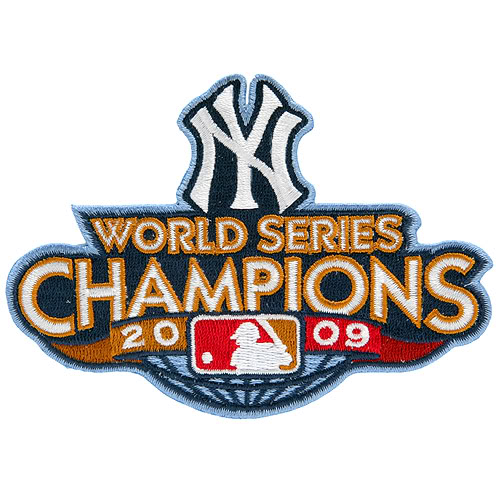 2009 Yankees World Series Champions Rookie Card Team Set

---
Yankees Rookie Card Team Set

Wow! A rookie card of every major current 2017 Yankees player! You will not find this New York Yankees collectible anywhere else. This is not just a basic Yankees baseball card team set, this is team set made up of entirely Rookie Cards. Each card comes in a "Rookie Card" protective top loader, and makes a wonderful Yankees gift! You may purchase individual cards from this set, or purchase the entire set at the bottom of this page. All cards are in Near Mint to Mint condition.
Yankees Hitters
_
Gary Sanchez
Rookie Card

2016 Topps

Price: $7.95

Greg Bird
Rookie Card

2016 Topps

Price: $2.95

Starlin Castro
Rookie Card

2010 Topps Update

Price: $2.95

Didi Gregorius
Rookie Card

2013 Topps

Price: $2.95

Chase Headley
Rookie Card

2005 Bowman Draft

Price: $2.95

Brett Gardner
Rookie Card

2005 Bowman Draft

Price: $3.95

Jacoby Ellsbury
Rookie Card

2005 Topps Update

Price: $7.95

Aaron Judge
Rookie Card

2017 Topps

Price: $9.95

Matt Holliday
Rookie Card

1999 Bowman

Price: $3.95

Chris Carter
Rookie Card

2010 Topps Update

Price: $2.95

Aaron Hicks
Rookie Card

2013 Topps

Price: $2.95

Austin Romine
Rookie Card

2012 Topps

Price: $2.95
Yankees Pitchers
Masahiro Tanaka
Rookie Card

2014 Topps

Price: $4.95

C.C. Sabathia
Rookie Card

1999 Topps Traded

Price: $3.95

Michael Pineda
Rookie Card

2011 Topps

Price: $2.95

Luis Severino
Rookie Card

2016 Topps

Price: $2.95

Jordan Montgomery
1st Bowman Card

2014

Bowman Draft

Price: $2.95

Adam Warren
Rookie Card

2013 Topps

Price: $2.95

Tom Layne
Rookie Card

2013 Topps

Price: $2.95

Tyler Clippard
Rookie Card

2007 Bowman Draft

Price: $2.95

Dellin Betances
Rookie Card

2012 Topps

Price: $2.95

Aroldis Chapman
Rookie Card

2011 Topps

Price: $3.95

The Yankees Rookie Card Team Set includes all 22 cards you see on this page.

You may purchase the entire set, or if you just want certain cards from the set, you may purchase them individually.

Also see:
2009 Yankees World Series Champions Rookie Card Team Set

Yankees Rookie Card Team Set!

Total: $90.90

Sale Price:
$79.95
Free USPS 1st class mail shipping on orders of $50 or more!
All cards are shipped in new soft sleeves and new hard plastic top loaders to protect and display the card.
All cards are shipped the following business day via USPS 1st class mail, and typically take 2-5 business days to arrive. If you need it faster, contact me.
Full refund given within 30 days if you're not satisfied for any reason.
For testimonials and references, view my feedback on eBay.
Call 423-531-8909 (10am-10pm Eastern) if you have any questions or would like to order by phone. Or email homeruncards_com@yahoo.com. Thanks! - Chuck